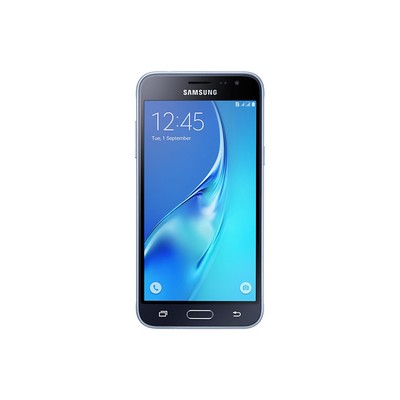 Click here to see similar items, and to buy.
Welcome to Our Official eBay StoreHomeNew ArrivalsEnding SoonSTORE LINKSPC ComponentsDesktop PCLaptopsMonitor & TVNetworkingStorageSalePC ComponentsDesktop PCLaptopsMonitor & TVNetworkingStorageSaleCategoriesPC ComponentsDesktop PCLaptopsMonitor & TVNetworkingStorageSaleConsumablesPeripheralsAudio VisualStore NewsletterAdd my Shop to your Favorites and receive my email newsletters about new items and special promotions! SubscribeSecure PaymentsWhy Choose Us!Samsung Galaxy J3 SM-J320F 5″ 4G 1.5GB 8GB 2600mAh Black – SM-J320FZKNBTU DESCRIPTION12.7 cm (5″) sAMOLED 720×1280 (HD), 1.5GHz Quad Core, 8MP/5MP, 2600mAh, 1.5GB LPDDR3 RAM, Android Reliable. Smart. And designed for you. The Samsung Galaxy J3 lets you do everything you love on a phone you trust. Stay connected with your friends and family on a vibrant HD display. Listen, view and game more on the go with expandable memory. And get to everything quickly with Easy Mode. Packed with essentials, the Galaxy J3 has what you need to do what you want.
Screen
Whether youre scrolling through photos or connecting with friends and family, youll get a bright, full picture on the 5.0″ HD Super AMOLED display.
Expandable Memory
Expandable Memory With 16GB1 of built-in memory, you can store more than 5,000 photos or 2,500 songs2 directly on your device. Get up to an additional 128GB of memory with a microSD card3 so you can you can enjoy more of your favorite music, photos and games on the go.
Easy Mode
Simplify your experience when you turn on Easy Mode. Featuring fewer, larger icons and simpler app interactions, Easy Mode lets you get to your favorites quickly. Product Serial Number is Always Noted Before Shipment.SpecificationDisplayDisplay typeSAMOLEDOrientation sensorYesTouch technologyMulti-touchTouchscreen typeCapacitiveTouchscreenYesDisplay resolution1280 x 720 pixelsDisplay diagonal12.7 cm (5″)ProcessorProcessor cores4Processor frequency1.5 GHzStorageRAM capacity1.5 GBRAM typeLPDDR3Internal storage capacity8 GBCompatible memory cardsMicroSD (TransFlash)Maximum memory card size128 GBUSB mass storageYesCameraRear camera flashYesFront camera typeSingle cameraRear camera typeSingle cameraRear camera resolution (numeric)8 MPResolution at capture speed1280720@30fpsFront camera resolution (numeric)5 MPAuto focusYesDigital zoom4xVideo recordingYesVideo recording modes720pMaximum frame rate30 fpsFlash typeLEDZoom capabilityYesGeotaggingYesNetworking3G bands supported850,900,1900,2100 MHzWi-Fi DirectYes3GYes4GYes2G standardsGSM3G standardsUMTS4G standardLTE4G bands supported800,850,900,1800,2100,2600 MHzSIM card typeMicroSIMWi-Fi standardsIEEE 802.11b,IEEE 802.11g,IEEE 802.11nBluetoothYesBluetooth version4.0Bluetooth profilesA2DP, AVRCP, HFP, HOGP, HSP, MAP, OPP, Pan, PBAP2G bands (primary SIM)850,900,1800,1900 MHzTethering (modem-mode)YesNear Field Communication (NFC)YesWi-FiYesGPS PerformanceGLONASSYesAssisted GPS (A-GPS)YesGPS (satellite)YesSubscriptionSubscription typeNo subscriptionRadioFM radioYesPorts & interfacesUSB portYesUSB connector typeMicro-USBUSB version2.0Headphone connectivity3.5 mmTechnical detailsDisplay typeSAMOLEDSIM card typeMicroSIMUSB mass storageYesThemesWallpapersSubscription typeNo subscriptionProximity sensorYesPersonalizationIcons, Menu, WidgetsPersonal info management (PIM)Alarm clock, Calculator, Calendar, NotesFlight modeYesAmbient light sensorYesAccelerometerYesForm factorBarColour of productBlackGoogle applicationsGoogle Maps,Google Play,YouTubeMessagingE-mailYesShort Message Service (SMS)YesMMS (Multimedia Messaging Service)YesInstant messaging (IM)YesChatYesFile formatsAudio formats supported3GA, AAC, AMR, AWB, FLAC, IMY, M4A, Mid, MIDI, MP3, MXMF, OGG, OTA, RTTTL, RTX, WAV, WMA, XMFVideo formats supported3G2,3GP,ASF,AVI,M4V,MKV,MP4,WEBM,WMVDesignColour of productBlackForm factorBarErgonomicsProximity sensorYesAmbient light sensorYesAccelerometerYesPerformanceOperating system installedAndroidSIM card typeMicroSIMThemesWallpapersSupport for contact groupsYesSubscription typeNo subscriptionProximity sensorYesPersonalizationIcons, Menu, WidgetsPersonal info management (PIM)Alarm clock, Calculator, Calendar, NotesOperating system version5.1Microphone muteYesFlight modeYesAmbient light sensorYesAccelerometerYesNavigationPosition locationYesGLONASSYesAssisted GPS (A-GPS)YesGPS (satellite)YesMultimediaAudio formats supported3GA, AAC, AMR, AWB, FLAC, IMY, M4A, Mid, MIDI, MP3, MXMF, OGG, OTA, RTTTL, RTX, WAV, WMA, XMFVideo formats supported3G2,3GP,ASF,AVI,M4V,MKV,MP4,WEBM,WMVFM radioYesCall managementVibrating alertYesSpeed dialingYesSpeakerphoneYesConference callYesCaller IDYesCall waitingYesCall timerYesCall holdYesCall divertYesSoftwareOperating system installedAndroidOperating system version5.1BatteryBrowsing time (Wi-Fi)11 hBrowsing time (3G)9 hBrowsing time (4G)11 hBattery capacity2600 mAhTalk time (3G)13 hContinuous audio playback time53 hContinuous video playback time11 hMemoryRAM capacity1.5 GBManagement featuresSupport for contact groupsYesMicrophone muteYesWeight & dimensionsWidth71 mmDepth7.9 mmHeight142.3 mmWeight138 gPackaging contentAC adapter includedYesOther featuresGoogle applicationsGoogle Maps,Google Play,YouTubeReturnsWe only offer a 28 Days return policy, if you have any problem after this please contact Manufacturer DIRECTLY. we do not take any responsibilty after this.For more details please see our Terms & Conditions.DeliveryAll items are dispatched with in 24 Working Hours and can take up to 5 working days to arrive. we also offer a next day delivery option for all our products for a Small Fees.Please Note we can not deliver on Weekends and Bank Holidays. Deivery Time stated above does not include Weekends and Bank Holidays.PaymentWe only Accept PayPal on eBay from Verified users only. for more payment options please give us a Call on 01274 800 808About UsWe are UK Based Online Retailers Since 2005. We Offer over 200000 Products and can ship all accross to EU. for more information please contact us.QUICK LINKSNew ArrivalsEnding SoonOur FeedbackAbout UsNewsletterSign up to our newsletter for special dealsSUBMITWe Accept OnlySmart Tech 786 Ltd Copyright © 2005 – 2018. All rights reserved.
Click here to buy, and to see similar items
---
Category:  Mobile Phones and Communication:Mobile and Smart Phones
Location: Bradford, West Yorkshire